Why Automation technology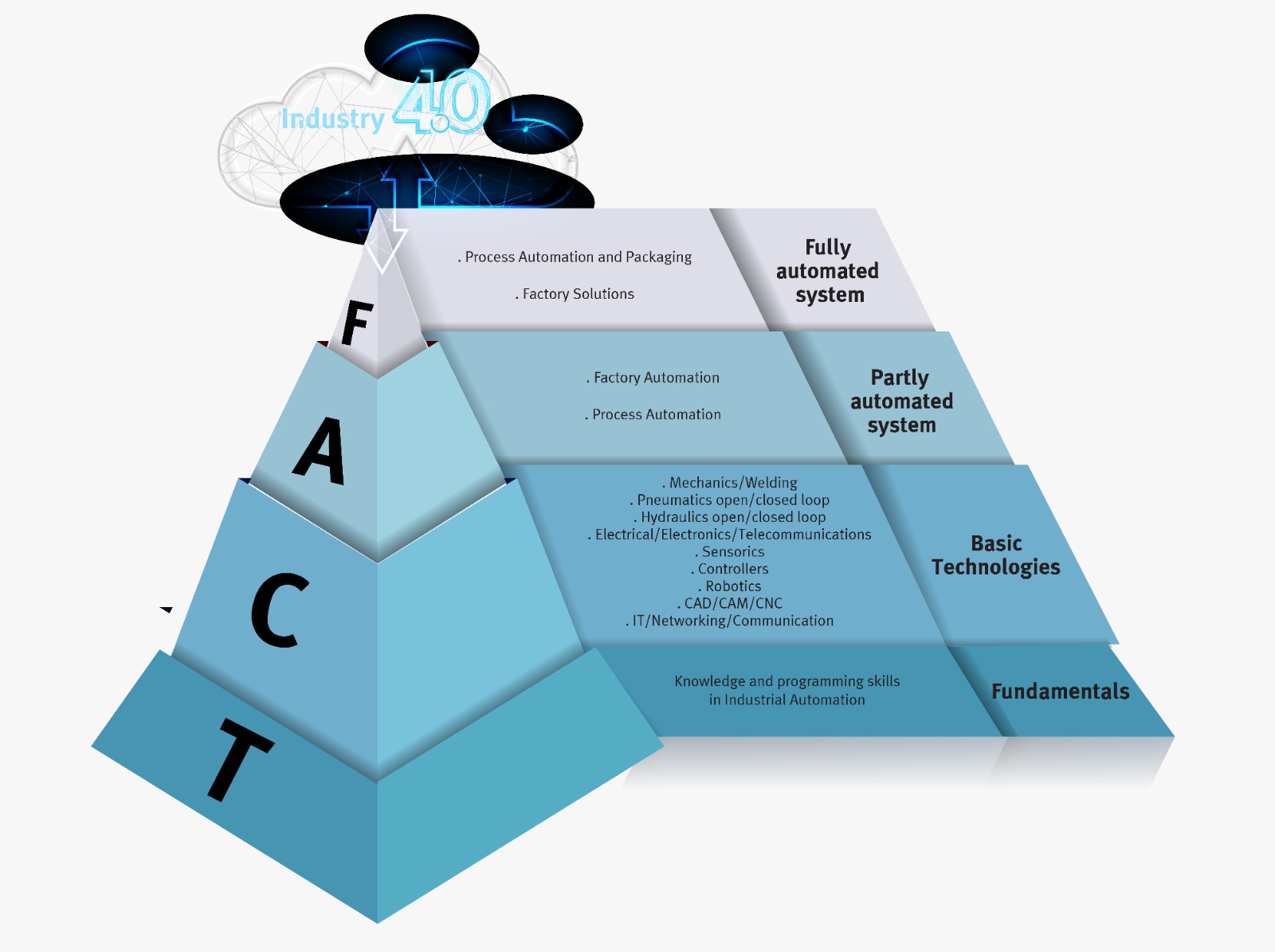 In the dynamic landscape of our technologically driven world and amidst the challenges posed by increasing product complexity and the demand for customized products with shorter life-cycles, Industry 4.0 emerges as a transformative solution. It represents a technological and cultural shift, underpinned by the urgent need for high-quality products and services, demanding a level of productivity that can only be achieved through advanced automated manufacturing and process engineering systems. The importance of industrial automation in addressing global challenges and boosting productivity is undeniable. However, the shortage of qualified professionals with the necessary high-tech, design engineering, and critical thinking skills is a pressing concern, requiring a transformative adaptation to ongoing technological advancements. This transformation is a journey resembling climbing a pyramid, starting with a foundational understanding of mechatronics and progressing to advanced levels where participants delve into cutting-edge mechatronics technologies. These levels collectively provide the essential building blocks for Industry 4.0 expertise. At the pinnacle of this educational journey, participants' skills from previous stages seamlessly converge to navigate Industry 4.0, equipped to manage fully automated systems with confidence and proficiency. In essence, Industry 4.0 represents not only the response to current challenges but also the gateway to a future of innovation and competitiveness.
Join Us in Shaping the Future:
Whether you're a student aspiring to enhance your career prospects or an industry professional seeking to excel, the FACT Centre at Nile University welcomes you. Explore our training programs, engage with our cutting-edge training facilities, and be part of our journey to empower Egypt's industrial landscape.
Together, with FESTO Germany, FESTO Didactics, and Nile University, we're shaping a future of innovation, expertise, and excellence.
Why Mechatronics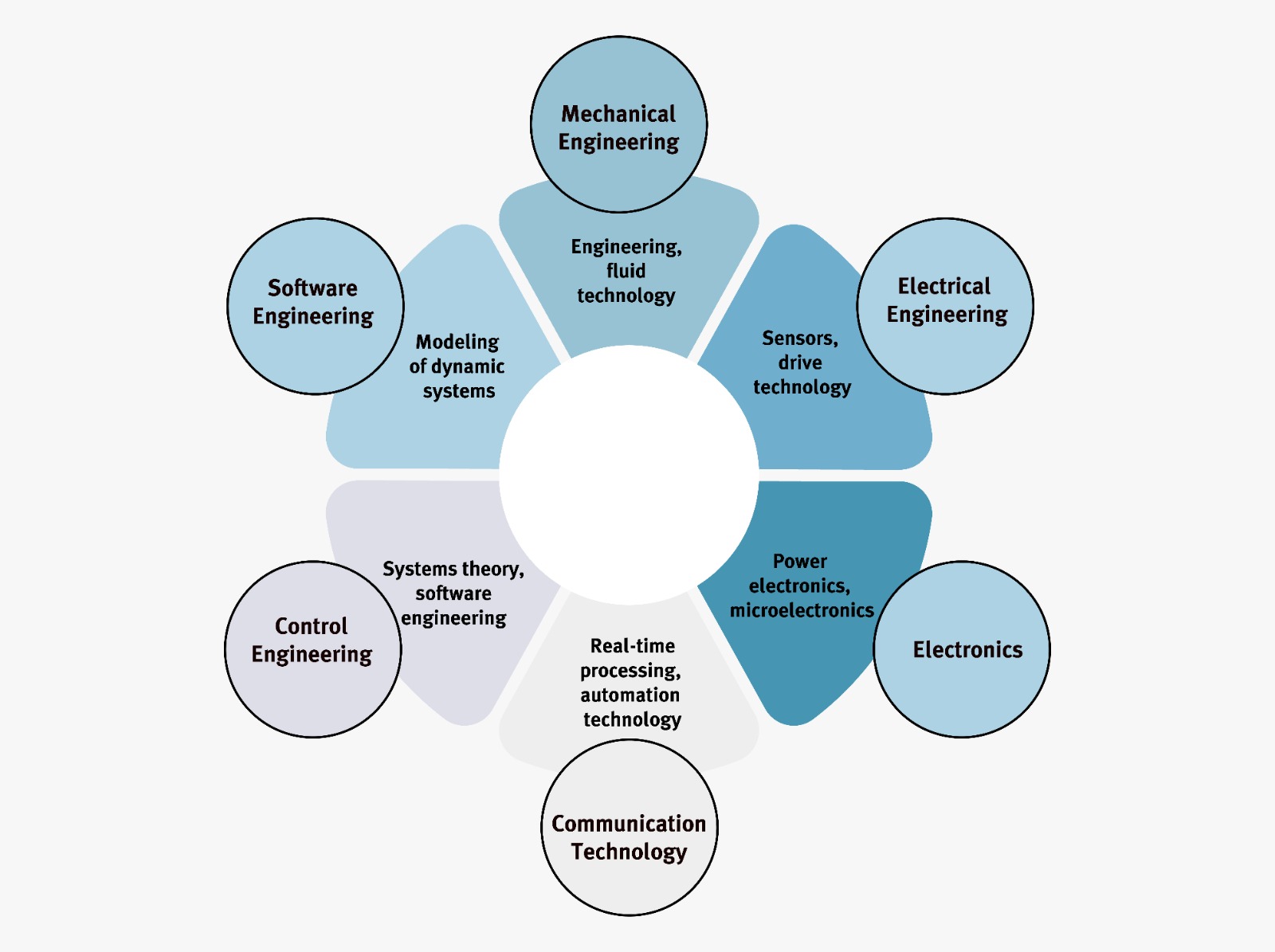 Today's industrial systems have achieved levels of complexity that were unimaginable in the past when traditional approaches prevailed. In response, employers now seek versatile professionals capable of assuming diverse roles, from equipment operation and maintenance to troubleshooting challenges encountered on the shop floor. Mechatronics emerges as the solution by seamlessly blending the established domains of mechanical, electrical, and computer engineering, together with information technology. This integration highlights the dynamic interactions and harmonious synergy among these diverse fields.
Why Continuous Learning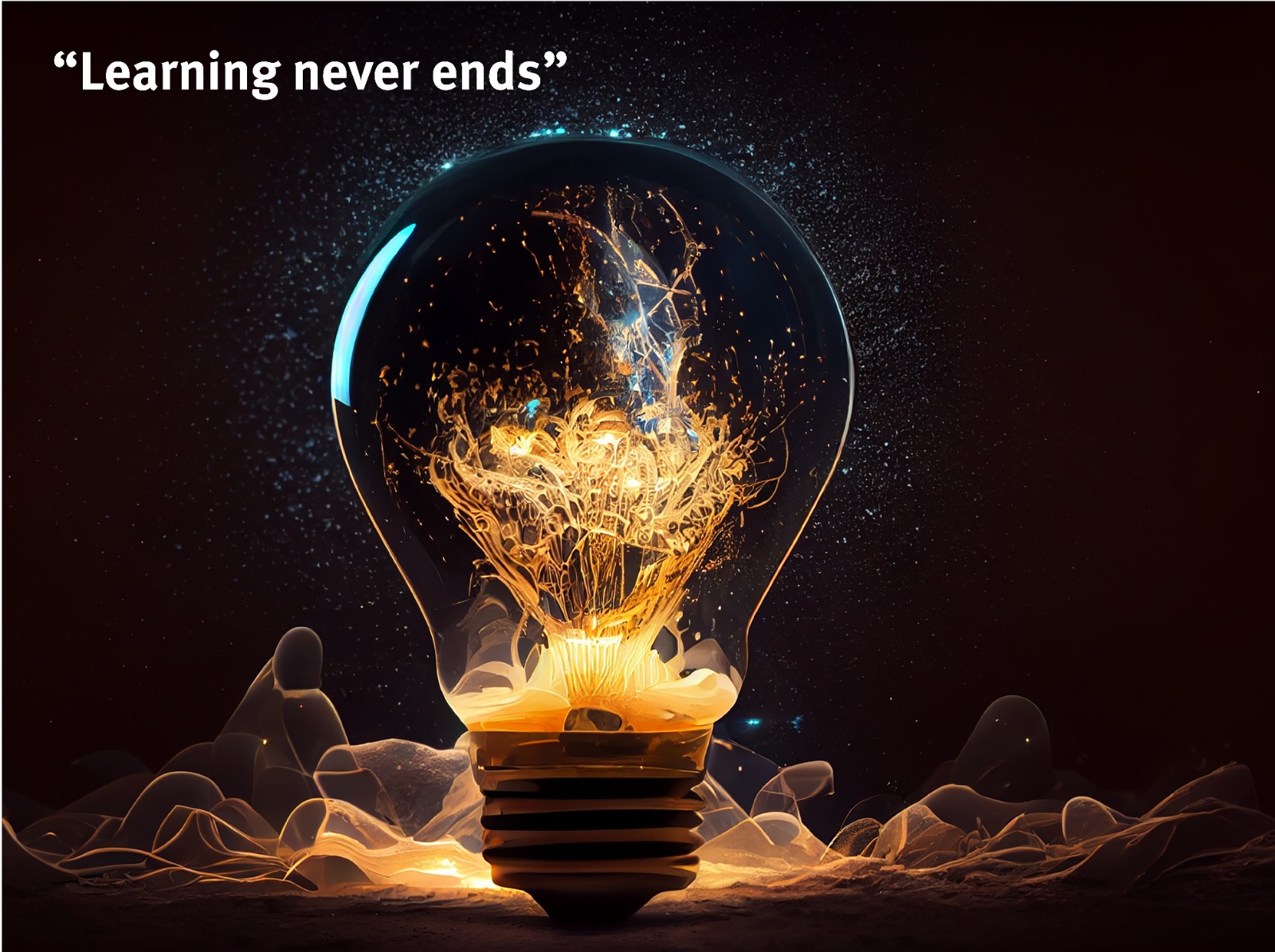 Lifelong learning - skilled employees as the key to productivity
Modern technologies and machines are vital to your success, but their mastery by your employees is the key! Simply having state-of-the-art technology isn't enough to sustain your production. In highly automated settings, people remain the crucial factor. The rapid introduction of new technologies creates an ongoing demand for training and competency development. Drawing upon our expertise in both industry and education, we possess a unique understanding of the challenges you face, making us a valuable partner for skills training projects in the industrial sector. Securing your company's productivity involves keeping up with the latest technological trends and continually refining your processes. It also involves having the right individuals assigned to the right tasks. In today's rapidly evolving work environments driven by digitalization, your employees must navigate a continuous flow of technological changes. Consequently, the need for continuous learning and skills development becomes of utmost importance
FACT Centre Training Programs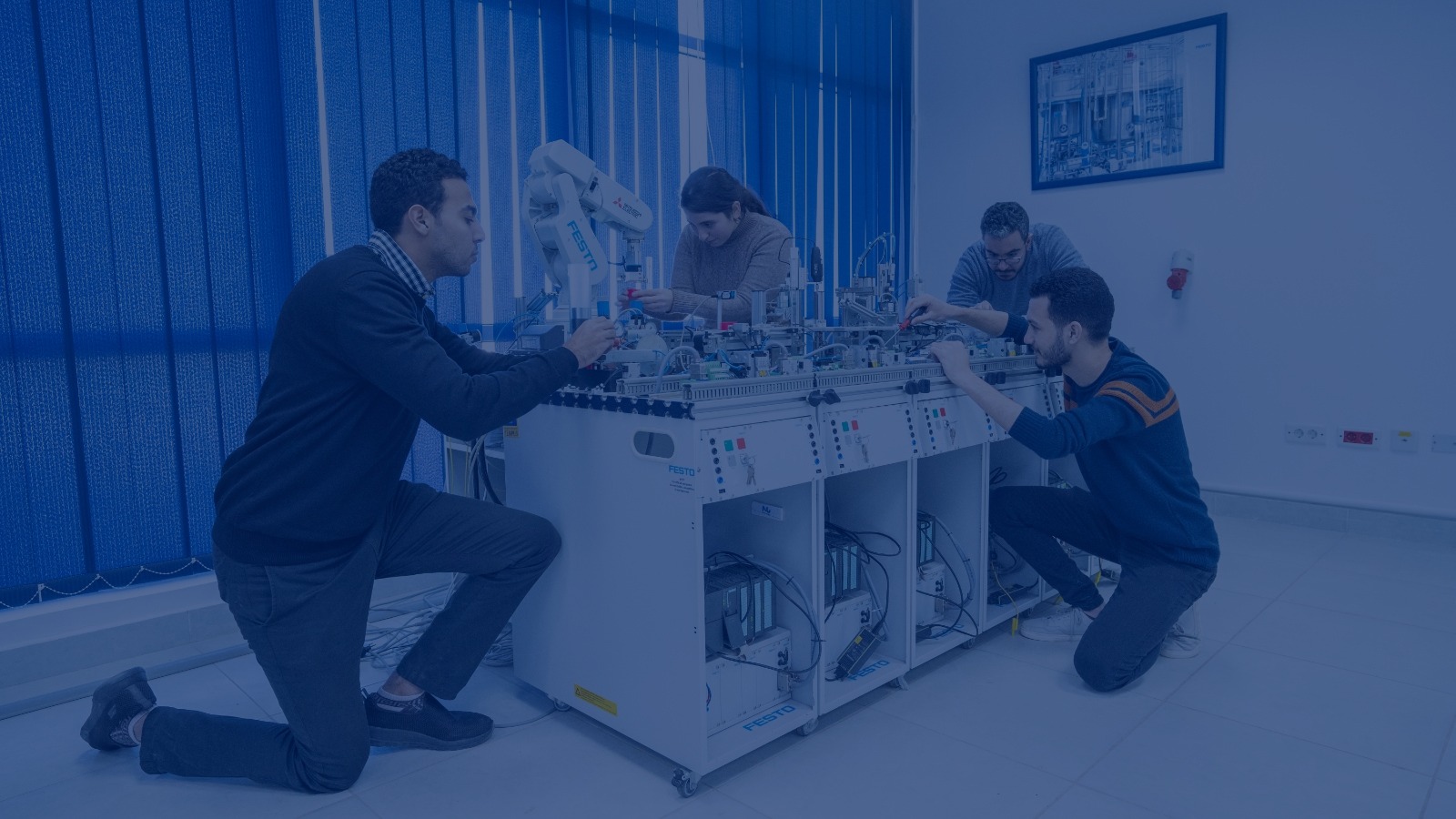 FESTO Professional Diploma
Elevate your expertise with the FESTO Professional Diploma, a comprehensive program designed to equip participants with industry-relevant skills in industrial automation and mechatronics technologies. The diploma offers immediate access to high-tech industrial equipment and increased job opportunities in the field.
Read More
FESTO Professional Diploma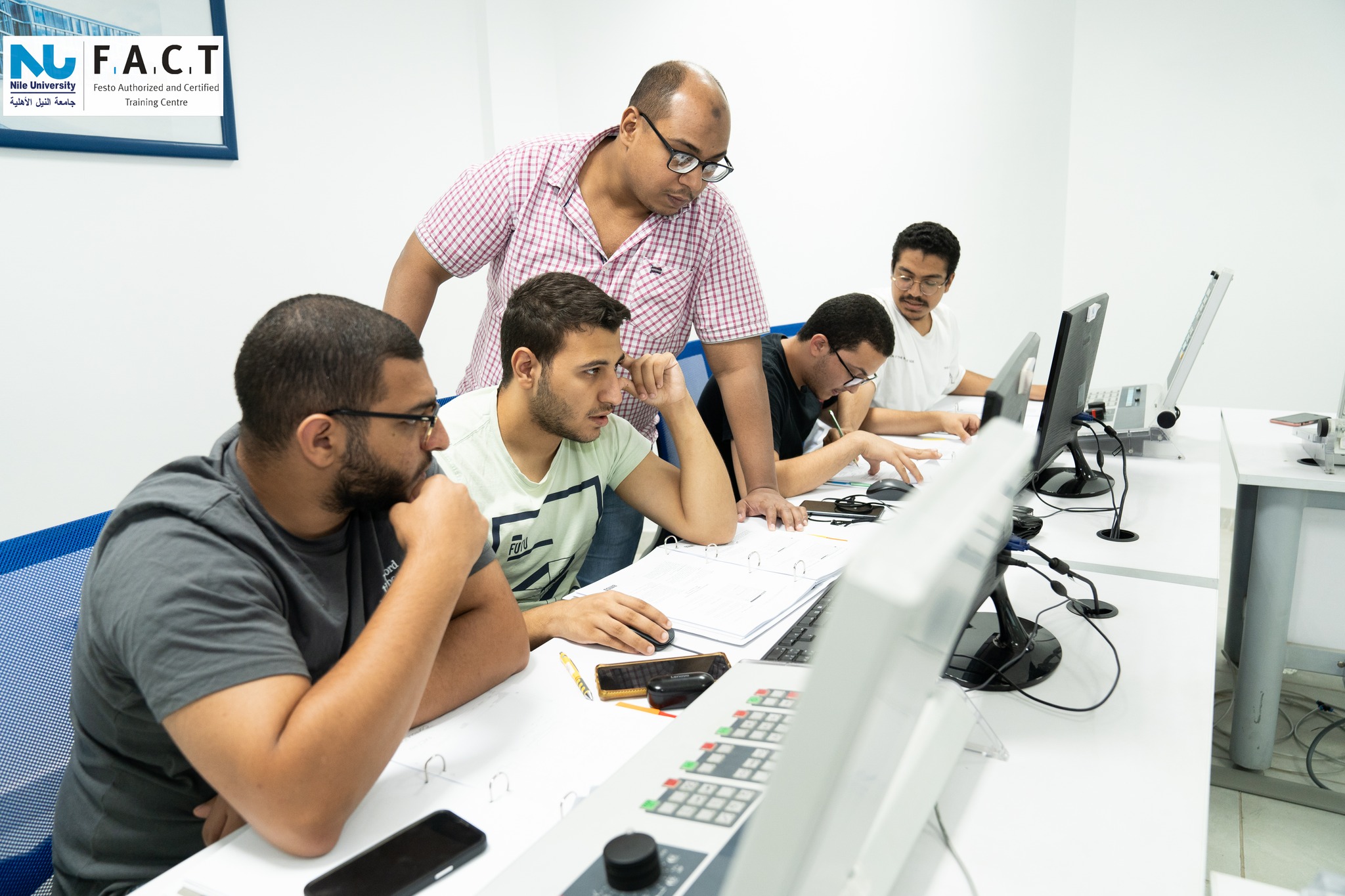 CNC training at FACT Center
Have you ever wondered how precision parts are made in industries? Dive into the world of CNC machining with our CNC training at FACT Center! The FACT Center began CNC Fundamentals training, providing students the opportunity to work with CNC machines, a technology pivotal to industrial part manufacturing. This training provided essential experience through hands-on sessions using authentic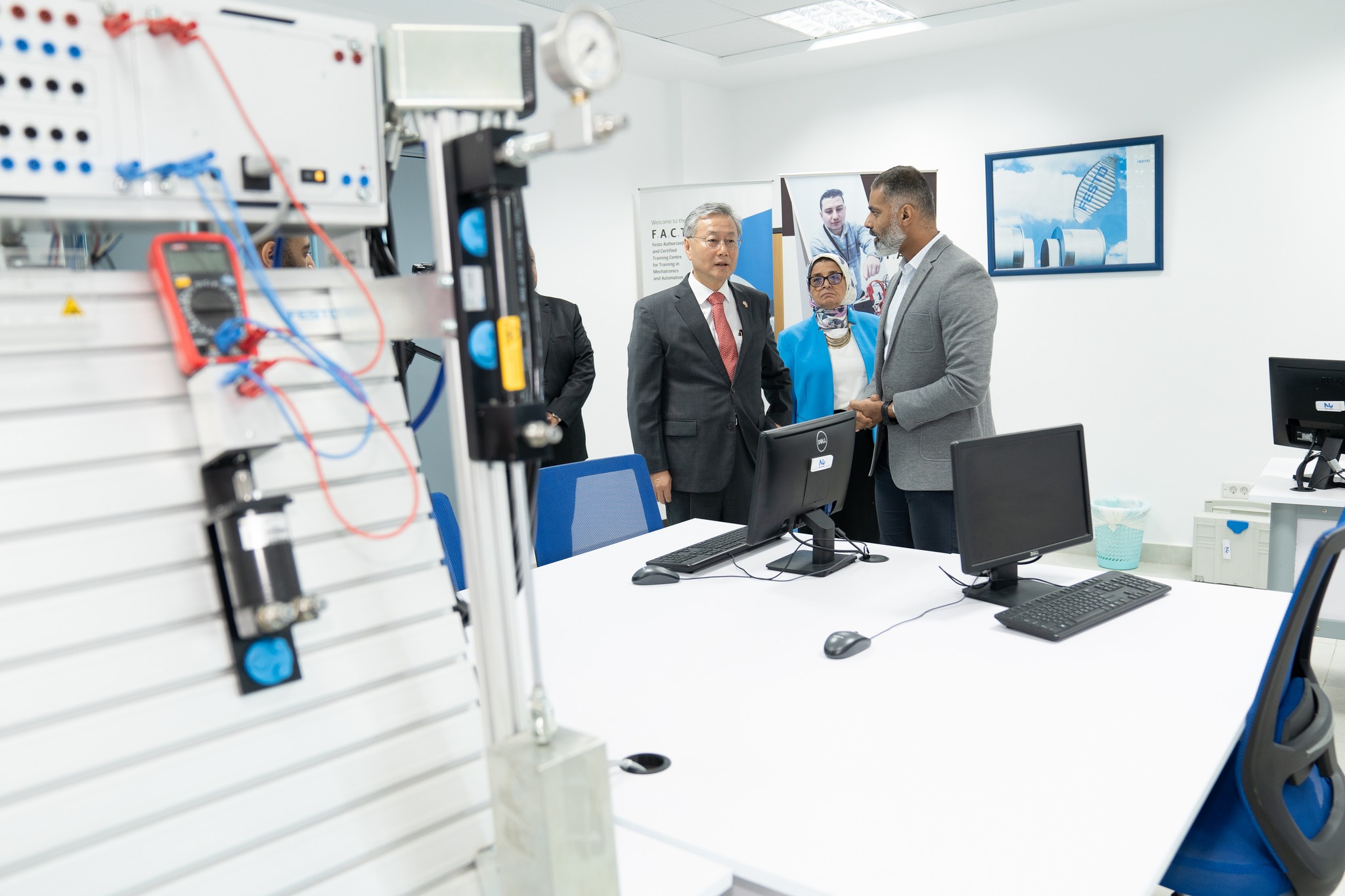 Ambassador of South Korea of Egypt H.E. Kim Yong-Hyun Visit
Nile University President, Prof. Wael Akl, welcomed the new Ambassador of South Korea of Egypt, Kim Yong-Hyun, to discuss potential avenues of collaboration between Nile University and South Korea - widely recognized for its excellence in education - in various educational fields and initiatives. H.E. Kim Yong-Hyun had the opportunity to tour our esteemed F.A.C.T Center, the first FESTO-certified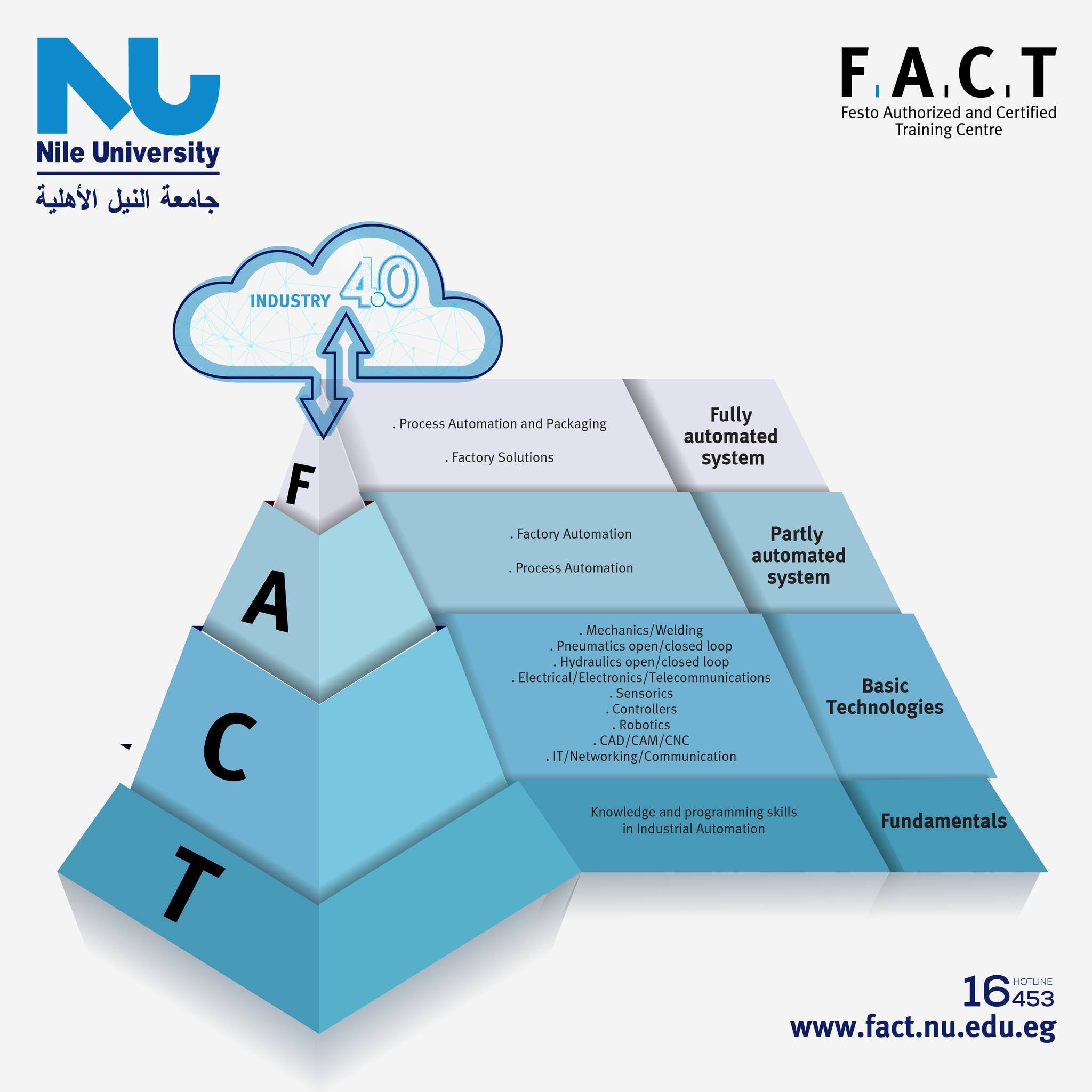 Unlock the Power of Industry 4.0
Unlock the Power of Industry 4.0! In today's tech-driven world, Industry 4.0 is the game-changer. It demands top-notch productivity, achieved through advanced automation. But here's the challenge: We need more skilled professionals with modern expertise. That's where we come in. Our journey is like climbing a pyramid, starting with basic mechatronics technologies and rising to cutting-edge tech